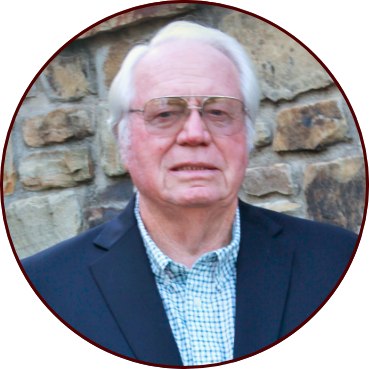 Loyd Johnson
Broker
Loyd Johnson is the founder and owner of Fanninland Realty. Being a life-long resident of Fannin County, he was born in 1936 in Ladonia, Texas where he graduated from Ladonia High School before attending East Texas State University in Commerce, receiving a Bachelor of Science degree in 1960 and a Master of Education degree in 1966. In May,1959 Loyd married Jane Horton of Lannius, Texas and the couple settled a few years later in Bonham, Texas.
His early work career centered around education - teaching high school English and mathematics, and coaching football and basketball in several small northeast Texas schools including Dodd City, Bells, Princeton and Sam Rayburn during the 1960's and early 1970's. During this time he also created, owned and managed a local skating rink (Bonham Roller Rink) and a steak restaurant (The Steak-Out) in Bonham.
Loyd received his real estate salesman license in 1973, followed by his real estate broker's license in 1975, shortly thereafter opening Fanninland Realty on the town square in Bonham. The real estate business steadily grew due to the land boom in the late 1970's and early 1980's. During this period Loyd purchased several tracts of rural land and became involved in farming and ranching – specifically growing wheat and raising a registered Limousin cow/calf herd.
The land boom turned to bust in the mid-1980's – in order to 'ride it out" Loyd focused more on farming and ranching, while adding rural properties to his portfolio in the process. He also purchased a residential development located outside of Sherman, Texas (Highland Meadow Estates) while keeping the door of the real estate business open through these tough years.
However, much of the business resources were directed towards agriculture - operating a wheat/hay/beef cattle operation on approximately 7,000 owned acres and actively managing a registered Limousin donor cow/calf herd on another 2,000 acre ranch he had assembled for a business associate and good friend from Brazil. During this period Loyd was instrumental in developing a new breed of cattle by crossing Texas Limousin with Brazilian Nelore' cattle, the result being called Limore' cattle which were exported to and raised in Brazil.
In 1995 Loyd and his son Chris capitalized on an opportunity to convert a 13,200 sq. ft. vacant manufacturing building located adjacent to the county hospital into physicians' offices, now known as Bonham Medical Plaza. In 2005 they partnered in the establishment of Royse City Medical Plaza, an 11,000 sq. ft. facility located alongside I-30 in Royse City, TX in order to meet the needs of that rapidly expanding community. Another residential subdivision located in Paris, Texas (The Oaks), was followed in 2006.
Loyd remains very active in both the operation of Fanninland Realty as well as daily management of the 4,000 acre LoJo Ranch in northeast Fannin County, where he resides with wife Jane. He enjoys hunting & fishing, trips to Colorado to ride ATV's, and most of all spending time with family and friends. Loyd is eager to share what amounts to a half-century of experience – unmatched locally - as a broker, farmer, rancher and entrepreneur in the Fannin County land business. Loyd's namesake creation says it all – Fanninland.